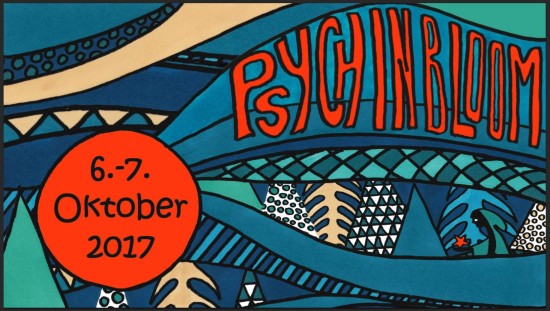 KOMMA Kultur Esslingen
,
DOOM IN BLOOM
und
Coldvalley Cultists
 präsentieren:PSYCH IN BLOOM FESTIVAL 2017 w/ 10 000 Russos, Camera, Jamhed, Radar Men from the Moon, Space Invaders, Wight + TBALine-up:
10 000 Russos
(PRT)
Trance/ Drone/ Post-Punk
https://10000russos.bandcamp.com/
Camera
(DE)
Krautrock
https://camerawithin.bandcamp.com/
jamhed
(DE)
Psychedelic Pop
https://jamhed.bandcamp.com/
Radar Men from the Moon
(NL)
Noise Rock / Shoegaze / Neo-Psychedelia
https://radarmenfromthemoon.bandcamp.com/
Space Invaders (DE)
Space Rock
https://space-invaders.bandcamp.com/
Wight (DE)
Psychedelic Funk
https://wight.bandcamp.com/
It's a happening!
Zwei Tage lang feiern wir diesen Herbst die Sounds des Psych, Krautrock und Shoegaze, inklusive Rahmenprogramm aus Live Visuals, Rauminstallationen, Vorträgen, Workshops und Vielem mehr.
___________________________________________________
This autumn we will celebrate the sounds of Psych, Krautrock and Shoegaze during a two-day festival, accompanied by live visuals, art installations, lectures, workshops and much more.Save the date!